Why use us?
Get the most out of your team by establishing feedback culture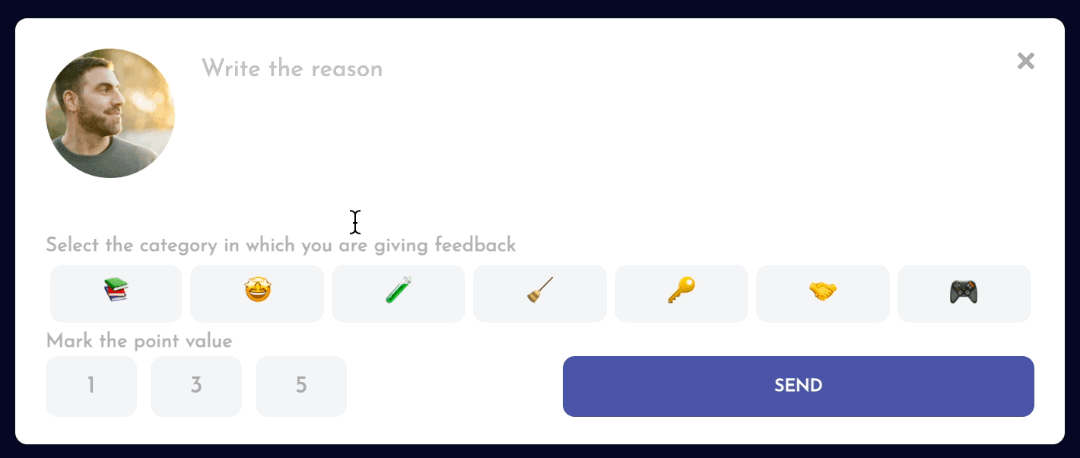 INSTANT MICRO-FEEDBACK
Make peer-to-peer feedback effortless & visible
No more boring and long 360 degree feedback. Give instant feedback to your co-workers and don't let the details be forgotten. Feedback is visible to everyone in team, so you can join other people's feedback.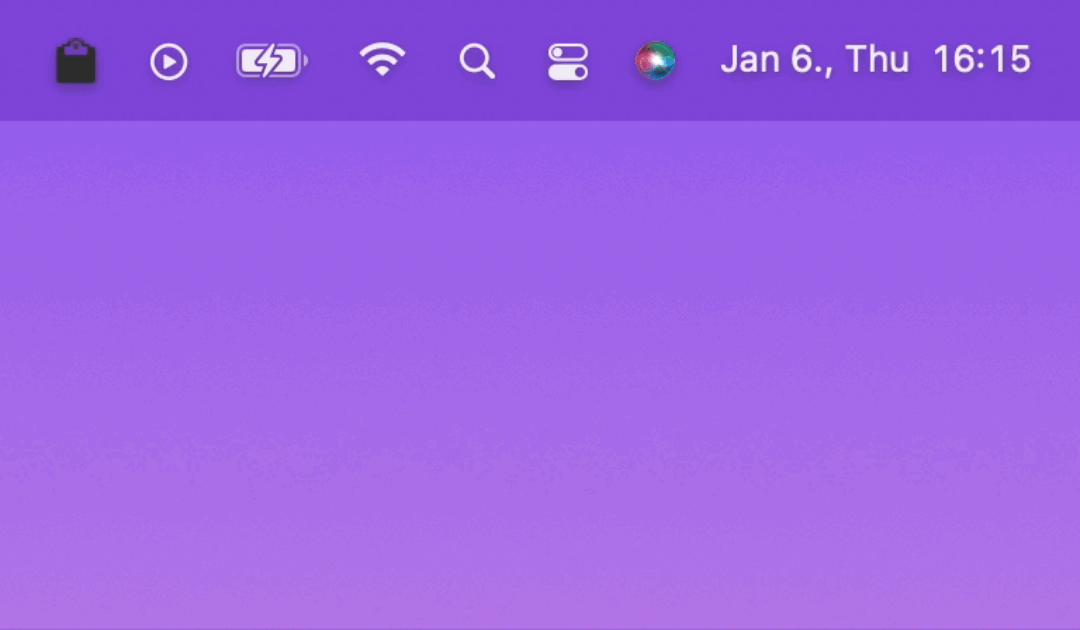 INTEGRATIONS AND BULK NOTIFICATIONS
Stay up to date
The whole team stays up to date with Slack integration so you don't even have to log in to another application. In addition, you will receive email summaries of your feedback so you don't miss out on anything.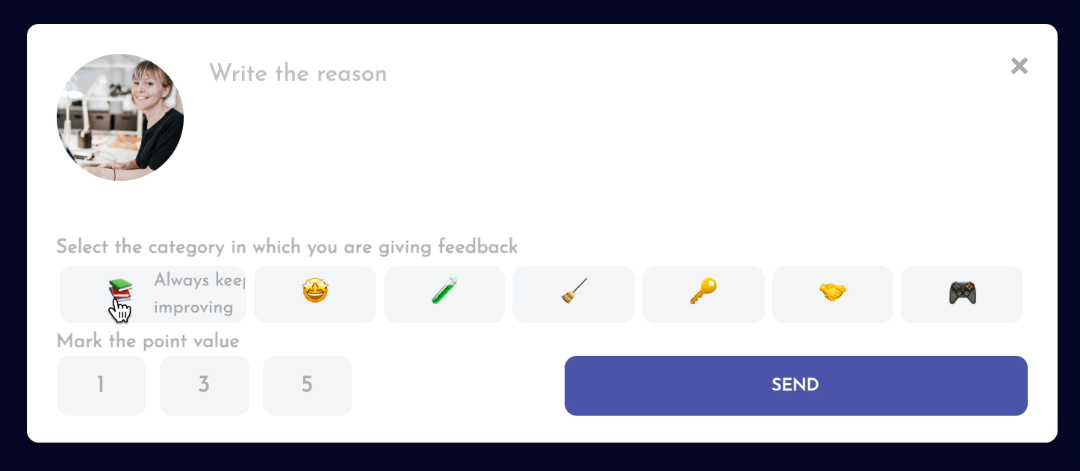 COMPANY VALUES
Enhance your company value
Set up your own company values you want to bolster. If you have not yet developed a corporate value system, use ours. We have shaped the AWESOME value system with careful research to work in the modern employer market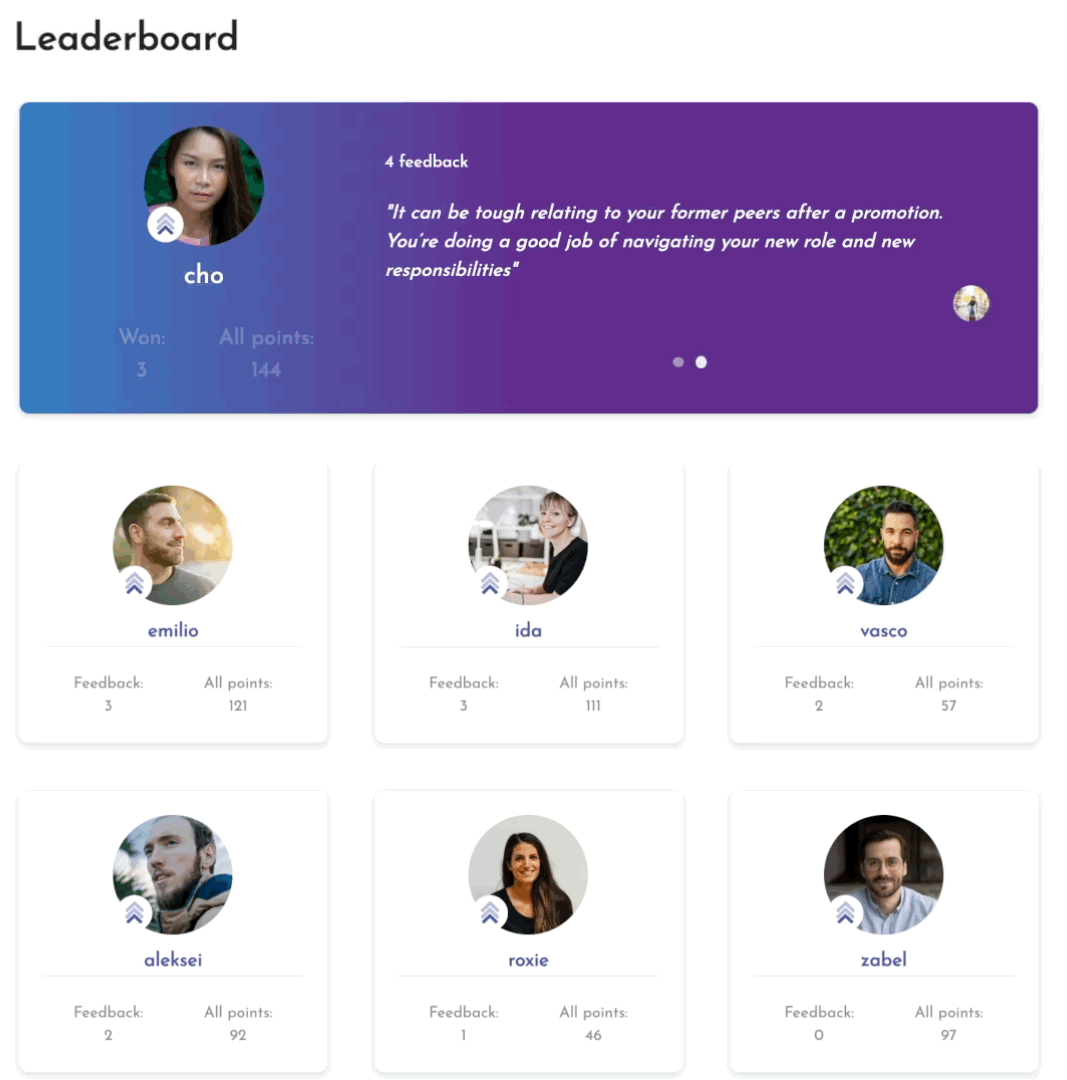 LEADERBOARD
Increase performance by creating a healthy competiton
Healthy competition is always good for the team. The winner of the monthly competition will be the pride of the month and will receive the recognition it deserves for its day-to-day work.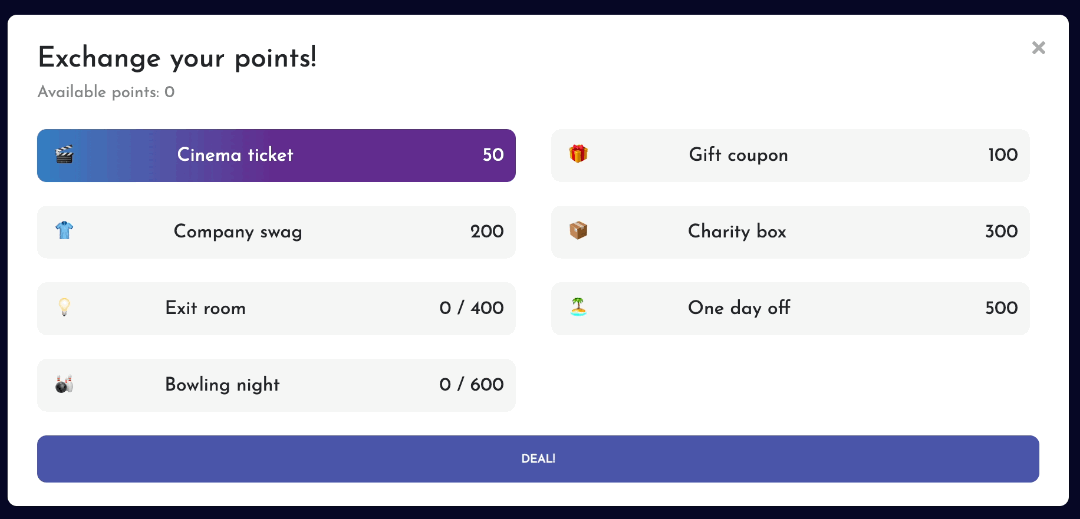 REWARDS
Increase your team's motivation by providing them with rewards
At the end of the month, points earned during the month can be awarded for gifts. Reward your team with small gifts to let them know that their continuous efforts are important.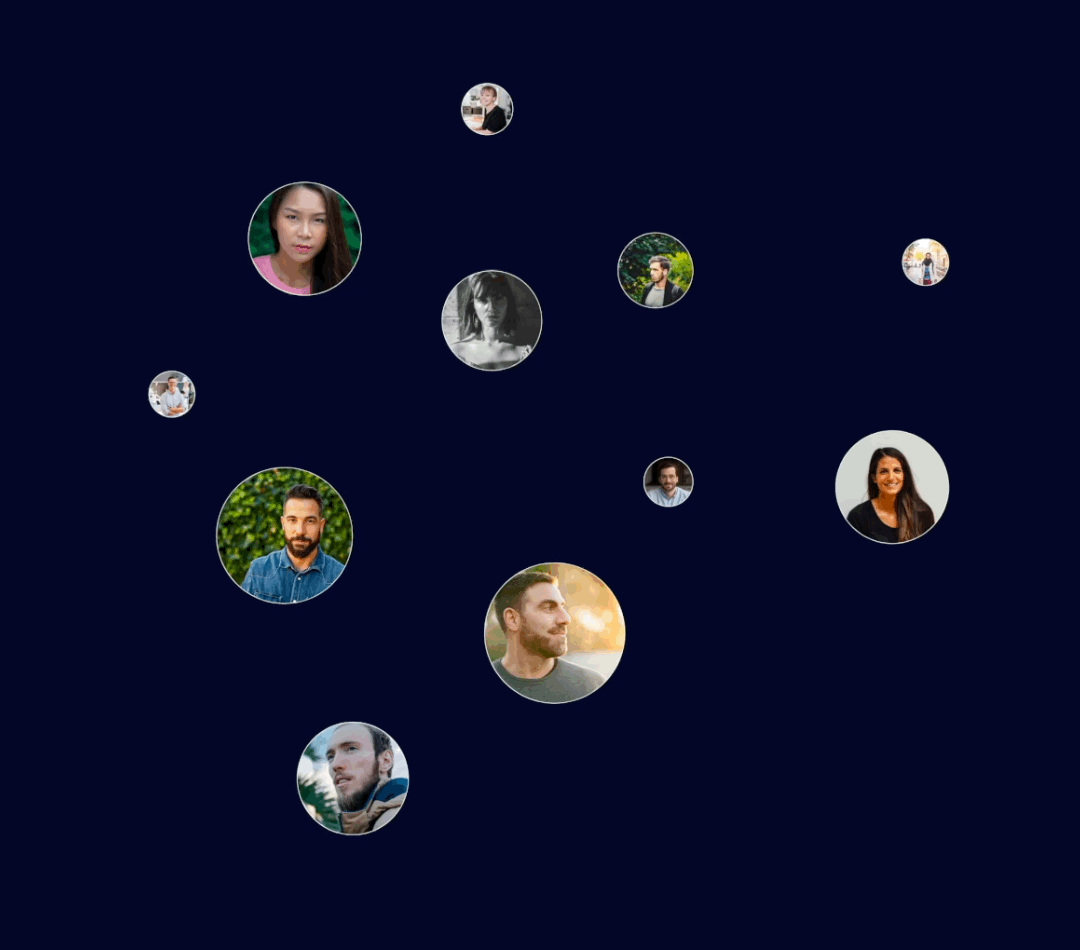 DETAILED REPORTS
Identify top talents and key players in your team
Learn the intent behind the feedback and recognize the key people on your team who are taking the team forward. Find important human relationships!
Price table
Simple and affordable prices for all.
Any question?
Frequently asked questions